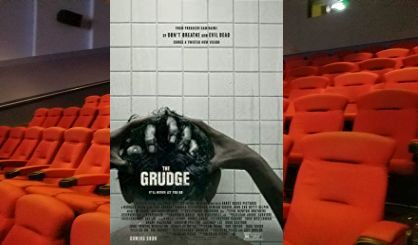 Flick Pick is a podcast about movies. In today's episode, Jacob Holmes and Andrew green discus the new movies playing in Benton Harbor this weekend.
Actually, it's just one movie this time around. We've got The Grudge, which is another entry in the horror series. It's about a demon that attaches itself to those who are unfortunate to come into contact with it.
Andrew and Jacob will also discuss the movies they have most recently seen. For Jacob, it's Uncut Gems and Little Women. For Andrew, it's Little Women and Good Time.
Scroll down and click the Play icon for this exciting edition of Flick Pick!
Click here to listen to additional episodes of Flick Pick.
Podcast: Play in new window | Download | Embed
Subscribe: Apple Podcasts | Android | Email | Google Podcasts | Stitcher | Spotify | RSS | More