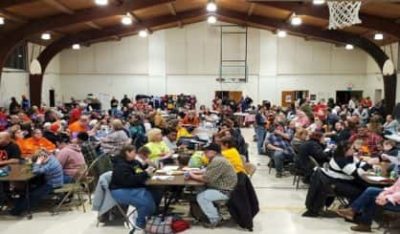 $116,000 has been donated to 70 charities by the Niles Scream Park following the close of the attraction's 2019 season. Park secretary Kelly Welch tells WSJM News the non-profit supports organizations picked by its volunteers.
"Our group that raised the most money was a Boy Scout group," Welch said. "A lot of the kids and parents come out and work both in the off-season and during the season to help around the park, and they actually raised just over $23,000 themselves."
The park is also supporting six scholarships this year. Welch says the Niles Scream Park broke some attendance records in 2019. They had their busiest Friday ever on October 18 when the park had 8,942 interior visitors. Also, visitor number 2.1 million walked through the door on October 6. This was the 46th year for the Niles Scream Park, and they're already at work putting together next year's attraction.