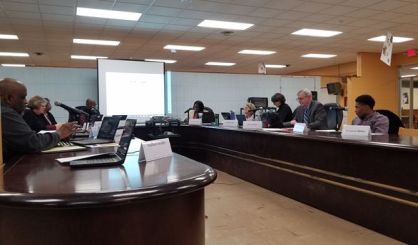 The search for a new superintendent at Benton Harbor Area Schools could be over soon. At a Tuesday meeting, Benton Harbor Area Schools Board of Education President Joseph Taylor said four finalists for the job will be interviewed next week. Taylor told WSJM News things have been in motion lately.
"We had a meeting yesterday," Taylor said. "It was a closed session meeting where we saw eight potential candidates, and because it was a closed session, we can't talk about those candidates, but we're bringing four people to next week's meeting from 4 o'clock to 9 o'clock at the Benton Harbor High School library, and we're going to interview them."
Taylor said after next week's meeting, the board will bring back two of the candidates the following week, and then make a hire at that time. Taylor could not comment on whether district Interim Superintendent Patricia Robinson is among the candidates in the running. He said it's time for the district to have someone in the superintendent position as the Community Engagement and Advisory Committee starts to draft its report on turning the district around.