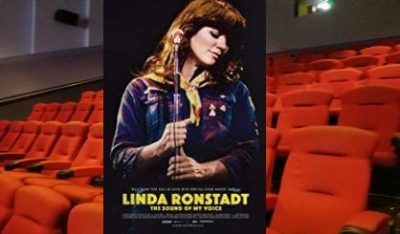 Flick Pick is a podcast about movies. In today's episode, Andrew Green reviews Linda Ronstadt: The Sound of My Voice. It's a new documentary about legendary singer Linda Ronstadt. Andrew is a huge fan of Linda's, and he's been very excited to see this movie. When he saw it was playing at the Vickers Theater in Three Oaks, he bought a ticket right away.
Will he be singing this movie's praises? Scroll down and click the Play icon to find out in this musical edition of Flick Pick!
Click here to listen to additional episodes of Flick Pick.
Podcast: Play in new window | Download | Embed
Subscribe: Apple Podcasts | Android | Email | Google Podcasts | Stitcher | Spotify | RSS | More