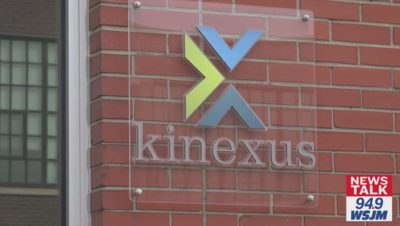 Kinexus Group in Benton Harbor is praising the "Going Pro" job training program from the Michigan government.
The program seeks to help companies hire and train new workers, and has been working very well according to Kinexus Group. Vice President of Public Relations and Government Affairs Al Pscholka says last year, almost four dozen companies in Berrien, Cass and Van Buren counties received $2.1 million in awards from the program.
That money helped to hire and train over 1,900 people.
Kinexus Group says the grants are competitive and employers need to lead with their best foot forward to obtain the funding.
"It's really competitive, so now we're trying to get the word out to those companies that have any interest in submitting an application, we're here to help," said Kinexus Group CEO Todd Gustafson.
Challenges remain, however, including the fact the population of the tri-county area has fallen by 1.4% from 2010 to 2018, and Michigan's workforce is aging. Michigan is the 11th oldest state in the nation according to the U.S. Census Bureau.