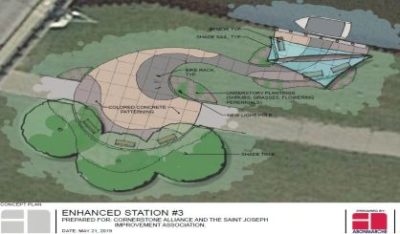 Berrien County has been approved for a more than $100,000 state grant that's expected to allow for water taxis between Benton Harbor and St. Joseph. Cornerstone Alliance VP of External Affairs Christina Frank tells WSJM News Berrien County Community Development and Cornerstone Alliance applied for the Michigan Department of Natural Resources Waterways Program grant in April to make way for the water tax idea.
"This will be used to help construct four watercraft access points along the St. Joseph River in the harbor," Frank said. "We definitely think that it offers opportunities for recreational and economic development in the St. Joe-Benton Harbor area."
Those access points will have bike racks, and will also be usable by kayakers. Frank says the ultimate goal is to enable people to go between the Twin Cities without having to drive around looking for parking.
"Leave your car at home and walk down to one of the taxi locations, jump in a taxi, and you can be either Benton Harbor to St. Joe, and St. Joe to Benton Harbor."
Frank says bids will now be sought to construct the four access points. They will be located along Riverview Drive in Benton Harbor, next to a private marina at the Inn at Harbor Shores, at the St. Joseph Arboretum, and on another piece of city-owned land in St. Joe. The goal is to have the whole thing finished in time for next year's Senior PGA Championship.