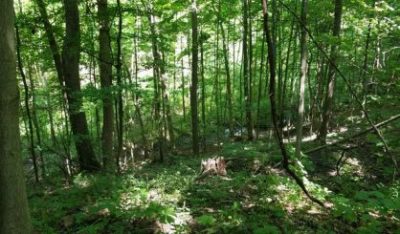 The Van Buren Conservation District and the Southwest by Southwest Corner CISMA are preparing for a series of workshops on a tree disease that has popped up in the region. The CISMA's Nor Serocki tells WSJM News it's called oak wilt.
"Oak wilt is a fungus that blocks up the water-moving tissues in oak tress, and so what this fungus does is it stops the tree from being able to move water and nutrients, which can kill it pretty quickly," Serocki said.
Serocki says that's why the CISMA and Conservation District will hold events for people to learn more about how to stop oak wilt. Disease expert Dr. David Roberts will talk about how to spot it and prevent it. There will be workshops on July 22 and July 23 in Berrien, Cass, and Van Buren counties. Information regarding each session is below:
Three times and three locations throughout SW Michigan.
• Monday, July 22; 1:00pm-3:00pm at the Van Buren Conference Center, 490 S. Paw Paw St., Lawrence, MI 49064
• Monday, July 22; 6:00pm-8:00pm at Niles District Library, 620 E. Main Street, Niles, MI 49120
• Tuesday, July 23; 9:30am-11:30 at Cassopolis Public Library, 319 M-62, Cassopolis, MI 49031
The cost if FREE and RSVPs are required as seating is limited. Please call the following to RSVP your seat for your selected venue: Van Buren Conference Center – AJ at 269-657-4030×5; Niles District Library – Nancy at 269-471-9111×3; Cassopolis Public Library – Korie at 269-445-8641×5, OR online at www.OakWilt.Eventbrite.com.