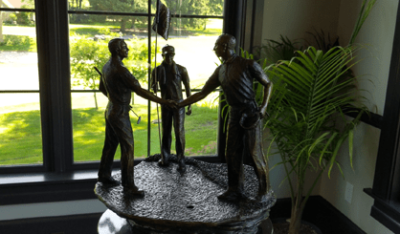 The Western Amateur is coming back to Southwest Michigan.
Over 150 of the best amateur golfers in the world will be coming to Point O' Woods Golf & Country Club in Benton Harbor next month to compete in the Western Golf Association's tournament. The event was last held at Point O' Woods in 2008, following 38 consecutive years at the course. Since then, a rotation of mostly Chicago-area clubs have hosted the tournament. On hand for media day was 1988 champion Chris DiMarco, who credits his win with launching his professional career.
"It definitely catapulted me to, if anything, a belief in myself," DiMarco said. "Just a belief in myself that I could do this and I could be one of these top golfers."
Among the tournament's past champions are current golf superstars Phil Mickelson and Tiger Woods, both of whom won in Benton Harbor.
The Western Amateur takes place July 29 through August 3 at Point O' Woods.