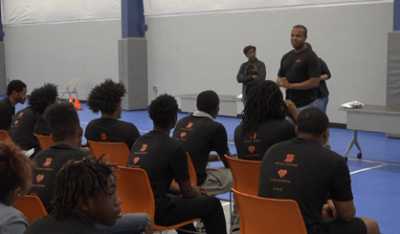 17 local nonprofits are benefitting from this year's KitchenAid Global Day of Caring.
One of the sites was the Joel Smilow Teen Center at the Boys & Girls Club of Benton Harbor. This was the first time KitchenAid had come there in the 10 years of its Day of Caring.
"To see our kids in these different sessions, these conference style sessions, interacting, being able to cook, being able to go through the integrity process, and doing this business experience is amazing," said John Sams, unity director of the Teen Center. "Our kids haven't seen anything like it."
KitchenAid says they're already planning for next year's Global Day of Caring.
"My goal is not to increase the number of sites that we're going to work at, it's how big of a site can we get, how can we make this more impactful," said Jamil Jenkins, digital marketing manager for KitchenAid.
Other area nonprofits helped out include Eden Springs, Emergency Shelter Services, Benton Harbor Area Schools, the Salvation Army and the St. Joseph Senior Center.