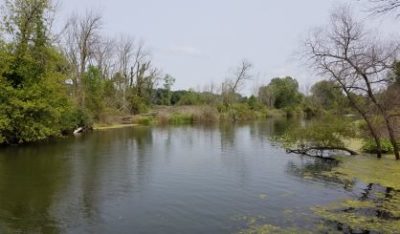 The Southwest Michigan Planning Commission is conducting a water quality survey this summer in Berrien and Cass counties, and everyone's asked to take a few minutes to respond. Associate planner Kris Martin tells WSJM News the overall goal is education.
"We're looking at ways that individuals and homeowners can both positively and negatively contribute to water quality, and by taking this survey, we'll hopefully get some more information and feedback about how people are and re not using water resources," Martin said.
Land in Berrien and Cass counties is either within the lower St. Joseph watershed, the Galien watershed, or has drainage flowing directly into Lake Michigan. Martin says runoff begins at home because of everyday activities. The water quality survey is designed to asses changes in community behavior that could help to improve the water. It's also to raise awareness. The survey can be found at LetsKeepItBlue.org.