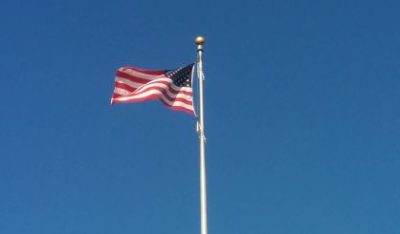 The West Michigan Regional Veterans Court will hold its 14th graduation ceremony on Monday, and presiding will be Michigan Supreme Court Chief Justice Bridget McCormack. The West Michigan Regional Veterans Court covers Allegan, Ottawa, and Van Buren counties, and was set up about four years ago. That's according to Van Buren County District Judge William Baillargeon, who spoke with WSJM News.
"We want to make sure that they get any treatment that they need to bring them back to the status of the level of integrity that caused them to provide that service," Baillargeon said.
Baillargeon says the veterans court is intended to help veterans caught up in the criminal justice system address their unseen injuries. It works mostly by referrals.
"We've even had cases, actually a couple of cases, where some troopers from the very initial contact realized that this was a veteran that they were dealing with, and even though the individual was arrested, they wrote a note saying that this might be someone that might be interested in the veterans treatment court."
Baillargeon says the veterans court requires honesty, community service, random drug and alcohol testing, and compliance with a care plan set up by the Veterans Administration. The program is at least 18 months long for felonies. Monday's graduation of two Ottawa County vets will be held in Holland.