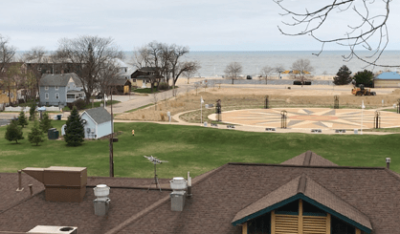 The St. Joseph summer tradition of showing "Movies in the Park" at Whirlpool Centennial Park is getting a bit of a shake-up this year.
In addition to showing the movies below the bluff as usual, other St. Joseph City parks will host screenings throughout the season.
The movies will be shown every Saturday night at sundown in July and August, starting July 6 at Whirlpool Centennial with "Hotel Transylvania." Milton Park will be up next on July 13 with the 80's classic "Labyrinth."
Other areas which will be home to the movies will be Whittlesey Park on July 27, and the Howard Bandshell on August 10 and 24. All other screenings will be at Whirlpool Centennial.
Another big change is rain won't cancel the movies, instead they'll be moved to the Howard Ice Arena. As always, you'll have to bring your own chairs or blankets.