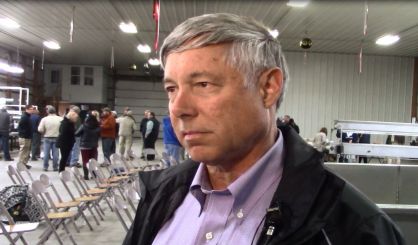 Congressman Fred Upton was the keynote speaker at a gathering of 125 Kalamazoo area leaders on Thursday. They were there to discuss the global leadership role of the United States, and Upton talked about why it's important to national security and Michigan's economy. Panelists were concerned about the Trump administration's plan to slash funding for international affairs by 24%.
"For us to ignore the rest of the world and the issues they have and shut that door would be a major mistake," Upton said.
Upton said a third of the jobs in Michigan are dependent on trade with the rest of the world.