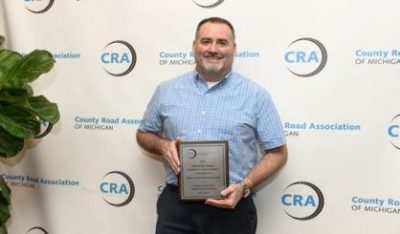 The County Road Association of Michigan has given awards to the Berrien County Road Department for three of its projects in 2018. Berrien County Road Department Managing Director Jason Latham tells WSJM News one of the IMPRESS Awards is for the department's response to flooding last spring. He says staff worked 24-7 to keep drivers safe.
"We had roads that were washed out, and so monitoring those roads, keeping barricades up and signs up, and then certainly making sure the public understands what roads are closed and maybe where the alternate route or the best alternate detour route is available," Latham said.
The other two awards were for the department's stepped up social media presence and for its asset management plan, which was recently completed. Latham says it feels great for the department to be recognized.
The County Road Association's IMPRESS Awards recognize county road agencies that demonstrate innovation with special projects in communications, operations, and collaboration. Latham picked up the county's awards at the association's conference in Lansing last month.