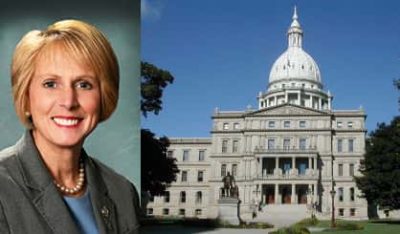 A major election controversy is brewing regarding Senator Kim LaSata and her husband, Berrien County Judge Charlie LaSata. According to emails obtained by Lansing's MIRS News, Judge LaSata used Berrien County resources, specifically his county email account, to help campaign for his wife's bid for the state Senate last year.
WSJM News has been working for more than the past week to obtain those documents. We have learned that Berrien County government's internet system does not allow for the use of any outside email websites, including Yahoo and Gmail, restricting county employees on the network only to their county system. When contacted by MIRS, Judge LaSata declined comment.
Former Berrien County Democratic Party chairman Eric Lester tells WSJM News he doesn't know anything more than what has been reported out of Lansing, but adds this is a good case for expanded transparency in state government. The consulting firm used by the LaSata campaign, Sterling Corporation, has sued LaSata for unpaid campaign debts of over $36,000 and their president, Heather Lombardini, tells WSJM News she is unable to comment on anything related to the senator per the advice of her attorney. She adds she was not the source of the emails obtained by MIRS.