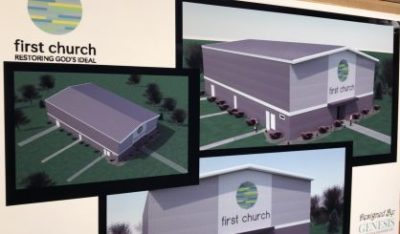 Ground will be broken Sunday afternoon for a new First Church of God campus building and ministry center in Benton Heights.
First Church tells us they've outgrown the current facility, and the new campus will be able to be used for basketball and volleyball leagues, after-school reading programs, community forums and much more.
"The sky's the limit as to what we can do," Colp said. "We don't want it to just be a space to do worship on weekends, we want to wear the thing out all through the week. That's our goal, that's our vision."
The 9,000 square-foot building will be the first new construction in Benton Heights in some 30 years.
The new building will go up next to the church's existing campus in the 900 block of North Euclid. Colp says the goal is to have the 9,000 square foot facility done and open this fall.