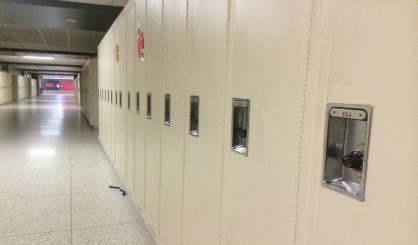 As Jobs for Michigan's Graduates marks ten years, the program will hold its annual Career Development Conference in Lansing this week. Youth Solutions Director Kristin Harrington tells WSJM News JMG has grown to serve around 3,000 at-risk students across Michigan since it started in Benton Harbor a decade ago. Around 300 students will be at Thursday's conference to take part in career skills competitions, showing off things they have learned.
"Interviewing skills, problem solving, and product marketing," Harrington said. "So, in interviewing skills, our young people will be coming prepared with a resume and cover letter for a mock job."
The Student of the Year award will also be presented. Harrington says this week's gathering comes as Jobs for Michigan's Graduates faces possible defunding by the state. It's not in the governor's budget proposal, and she fears what would happen to at-risk kids who are served.
"Unfortunately, nearly 11,000 young people drop out of Michigan high schools every year, and we believe we are a proven solution to addressing that drop out problem."
Harrington says Jobs for Michigan's Graduates helps student finish high school while providing them with skills and helping them land jobs. She says it not only helps the kids, but it helps employers facing a shortage of qualified workers.