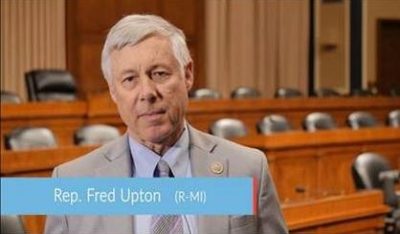 The Democratic Congressional Campaign Committee has placed Congressman Fred Upton on its retirement watch list for 2020. The committee, which bills itself as "the official campaign arm of the Democrats in the House of Representatives," said Tuesday many House Republicans "are slowly coming to the realization that life in the minority, with no end in sight, just isn't worth the hassle." It says it won't be surprised if Upton winds up among them. WSJM News asked Congressman Upton if he had a comment.
"It's not a surprise," Upton said. "They know that we've been a winner in all of these elections and the best way to get me out of there is to move me along. We're not ready to take their bait."
Upton tells us "we're not ready to think about the 2020 election quite yet." The committee says only 6 of the 2018 cycle's 16-member Retirement Watch List are still in Congress. The other 10 retired on their own, or were retired by their voters.