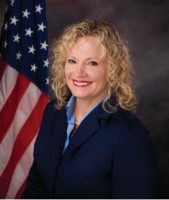 A plan to help with the expansion of broadband internet in rural areas of Michigan is being worked on by state Representative Beth Griffin and state Senator Aric Nesbitt. Griffin tells WSJM News she's reintroducing the legislation that would create a property tax exemption for companies that roll out broadband infrastructure.
"One of their obstacles is how much money they invest before they get their return on the investment," Griffin said. "Right now, to lay fiber for one mile, it would take them 33 years to get a return on investment so they can pay themselves  back."
Griffin says she knows many people around Van Buren County who find it difficult to get fast internet, something which holds them back in a variety of ways. She is hoping to get a committee hearing on the plan soon.