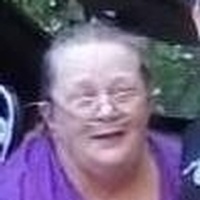 Diana Lynn Myland, 63, of Niles, passed away on December 30, 2018, surrounded by her family at Lakeland Hospital in St. Joseph.
Diana was born on December 23, 1955 to John and Wanda Swain in St. Joseph. She graduated from River Valley High School in 1974 and also earned an Associate's Degree in Accounting years later. Throughout her life she was employed with several companies, the longest employment being with Hughes Plastics and most recently at Bosch in St. Joseph. In her free time, she loved to read and spend time with her grandchildren. She most of all enjoyed going to Shelby's band concerts and Landon's football games. Diana always thought of everyone else before herself. Her fun-loving personality could brighten anyone's day and she will be greatly missed. This world was a better place with her in it.
She is survived by her children, Jennie Myland and Darrin Myland; grandchildren, Shelby Parker, Landon Nelson, Logan Myland, Alexander Myland; sisters, Donna Crosby, Mary Watkins, Judy Rathbum; aunt, Gaye Schurr; many nieces and nephews.
Diana is preceded in death by her parents, John and Wanda Swain; and sister, Jeanne Fair; niece, Jessica Crosby.
Friends and family will gather from 5-8 pm on Thursday, January 10, 2019 at Hoven Funeral Home in Buchanan, MI. Funeral service will be held at 10 am on Friday, January 11, 2019 at Hoven Funeral Home. Diana will be laid to rest at Oak Ridge Cemetery in Buchanan following the funeral service. Arrangements have been entrusted to Hoven Funeral Home. Online condolences may be made at www.hovenfunerals.com
Posted On: Wednesday, January 9, 2019 3:32 PM