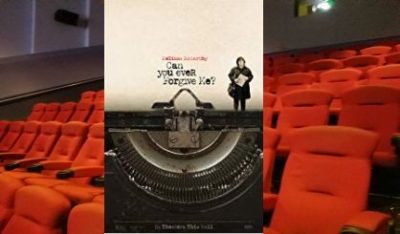 Flick Pick – Can You Ever Forgive Me?
Flick Pick is a podcast about movies. In today's episode, Andrew Green reviews Can You Ever Forgive Me? It's the true story about how author Lee Israel forged a bunch of letters from famous people and then sold them to unsuspecting collectors. She got busted, and ended up writing a book about her crimes. This film proves Melissa McCarthy is capable of much more than just playing goofy sketch comedy characters and falling down. Scroll down and click the Play button to listen to the podcast.
Click here to listen to additional episodes of Flick Pick.
Podcast: Play in new window | Download | Embed
Subscribe: Apple Podcasts | Android | Email | Google Podcasts | Stitcher | Spotify | RSS | More