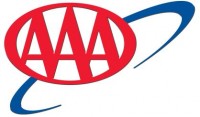 Expect a lot of company when traveling for Christmas or New Year's.
According to AAA Michigan, 3.6 million people in this state are going to head out of town at some point over the holiday. AAA says that's up 4% for the state, and 112 million nationally are planning a trip.
"Americans aren't staying home for the holidays," said AAA Spokesman Mark Jenkins. "AAA is forecasting the most travelers on record, and the reasons for that are pretty simple: gas prices are low, and the economy remains strong."
AAA says Michigan's average gas prices are at two-year lows, helping to convince more people to take a trip.