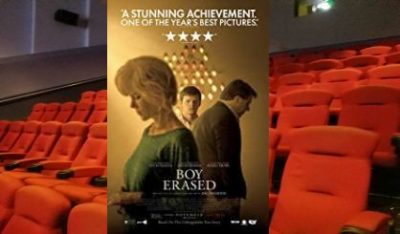 Flick Pick – Boy Erased
Flick Pick is a podcast about movies. In today's episode, Andrew Green reviews Boy Erased, which is a movie that is now playing. You're running out of time if you want to see it! Scroll down and hit Play to listen to the podcast.
Click here to listen to additional episodes of Flick Pick.
Podcast: Play in new window | Download | Embed
Subscribe: Apple Podcasts | Android | Email | Google Podcasts | Stitcher | Spotify | RSS | More