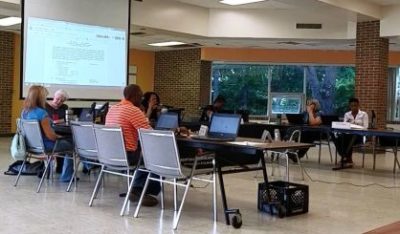 The Benton Harbor Area Schools Board of Education is looking to the future as the district's new superintendent and CEO is set to start next week. At this week's board meeting, trustees said Robert Herrera, who has been the superintendent at South Haven Community Schools, will bring to Benton Harbor a new chance to turn around.
"To me, Benton Harbor Area Schools is facing an opportunity to do positive things with the district," said Trustee Martha Momany.
"Some positive things are coming out of this district, and that's why we did what we did to turn this district around," Trustee Joseph Taylor added.
The board of education has given up much of its control for Herrera to come in and report to the Michigan School Reform Office. He starts July 17. Also at Tuesday's meeting, Interim Superintendent Patricia Robinson thanked the board for allowing her to serve the past few months. She said she looks forward to working with Herrera.