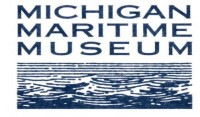 It's expected to be a great weekend in South Haven, with warm weather and the 27th annual Harborfest taking place. The Michigan Maritime Museum has an annual event going on as well, says the museum's Ashley Demming.
"It's the 37th annual boat show that we have at the museum so we're pretty excited about it," Demming said. "We've got a lot of really great exhibitors, we've got vendors, and we're excited to add a food truck. We're doing barbecue and brews."
This year's show will feature a variety of boats from different era. Doors open at 10 a.m. on Saturday on Dyckman Avenue. You can find out more on the museum's website, MichiganMaritimeMuseum.org.