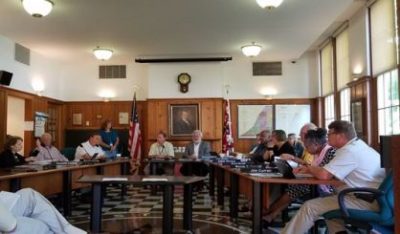 The Berrien County Board of Commissioners has some concerns about a piece of legislation now in the Michigan Senate that could hit the county's bottom line. At a meeting this week, the board tabled a motion to officially oppose Senate Bill 1031 until it can hear from the plan's sponsor, state Senator John Proos. Board Chair Jon Hinkelman tells WSJM News the bill would exempt utility property from personal property taxes. That include electric poles and lines, substations, water systems, and gas storage.
"The goal would be to try to keep electric bills down, but at the end of the day, the infrastructure still has to be supported," Hinkelman said. "Taxpayers in one way or another are going to have to pay for that hat to keep that energy headed their way, and we're trying to find a way to understand it better."
Hinkelman tells us the estimate is that the bill would cause Berrien County to lose about $50,000 in the first year. The commission will invite Senator Proos to come speak about the bill next week or the following week. In the meantime, its motion is tabled.