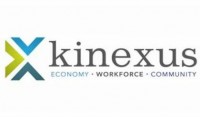 Coming to Hartford High School on Wednesday will be Michigan Attorney General Bill Schuette. He's going to chat with students enrolled in the Jobs for Michigan's Graduates program. Youth Solutions Director Kristin Harrington tells WSJM News the organization is glad to have him.
"We invite special guests throughout the year to come to the classroom and to speak to our students on a variety of topics related to the importance of jobs and education, " Harrington said.
Jobs for Michigan's Graduates is a program run out of Kinexus with Youth Solutions involvement that helps give a leg up to enrolled students. Through JMG, the students are taught jobs skills and also job-hunting skills. Harrington tells us Schuette's messaging that graduates need to be prepared to fill Michigan's open jobs resonates with JMG's mission. His visit to Hartford High School Wednesday morning will just be for the participating students.