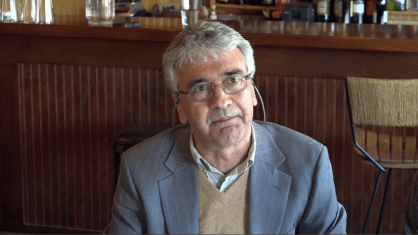 Congressman Fred Upton is waiting for the latest word on the fate of Ibrahim Parlak. The Kurdish immigrant has been fighting deportation to Turkey for years with Upton on his side. Upton tells WSJM News he went to a reception at Parlak's restaurant in Harbert this past weekend, just days after an immigration judge in Detroit considered Parlak's appeal to stay in the United States.
"He received asylum here in this country," Upton said. "We're hoping that next week an  immigration judge will allow him to be able to stay without fear of being deported because we know that if he is, he would likely be tortured and perhaps even killed."
Upton tells us his old tactic of introducing legislation each year to stall Parlak's deportation no longer works since the retirement of former Senator Carl Levin. He tells us if the judge gives Parlak legal status, then perhaps one day Parlak could become a citizen.