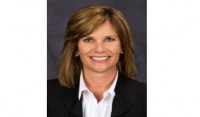 State Representative Mary Whiteford is hailing House passage this week of a resolution designed to help get a handle of a form of chemical contamination in Michigan. She says the resolution calls for the state's PFAS Action Response Team to create a scientific advisory committee to evaluate the Environmental Protection Agency's current drinking water health advisory level for PFAS chemicals. Whiteford says logic should be applied when it comes to regulating the chemicals.
"I am very concerned, but I also am very careful with state money because every single dollar that we collect as a state is a hard-earned dollar to some taxpayer, and we really have to be respectful," Whiteford said. "Make sure we're not playing on emotion and drama, but fact."
PFAS chemicals have been showing up in some Michigan lakes. They are toxic fluorochemicals and some are concerned they could wind up in ground water. The EPA's current drinking water advisory level is 70 parts per trillion. Whiteford says state lawmakers will make sure there is sound research behind any action the legislature takes.