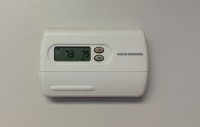 Consumers Energy is working to do its part to help Michigan residents struggling with their winter heating bills. Spokesperson Brian Wheeler tells WSJM News the company has put up $10 million for non-profits to be used for energy assistance this season.
"It's actually going to six different non-profits around the state, including folks like community action agencies and the Salvation Army," Wheeler said. "The idea is that we know it's going cold in the winter, people are going to have some needs with their heating bills, and so these are dollars that go straight to people who are in need and who qualify."
Among the organizations Consumers Energy is working with is the Southwest Michigan Community Action Agency. Wheeler say the utility doesn't want to cut off anyone's service this time of year. That's why it offers payment plans and connects people with non-profits. If you're having trouble with your bill, call your utility and also call 211.