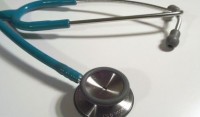 This is the month to talk about the vaccine for Human papillomavirus, or HPV. Berrien County Health Department spokesperson Gillian Conrad tells WSJM News January is Cervical Cancer Awareness Month, and the vaccine for HPV will help protect against that disease. It's better to make sure a child gets that vaccine young.
"If you miss it in your preteen years or in your teen years, you can get  it up until your early 20s," Conrad said. "It is most effective in those preteen years."
Ask your child's doctor. Conrad says HPV leads to forms of cervical cancer and the HPV vaccine can protect someone. Some parents balk because HPV is sexually transmitted, but getting the shot can save a child's life later when they're grown.