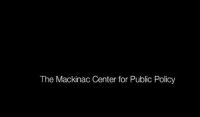 All of the state lawmakers who represent southwest Michigan get a gold star for perfect attendance in 2017. The Mackinac Center for Public Policy has released its latest tally of missed votes for Michigan lawmakers, and the seven lawmakers who represent either Berrien, Cass, or Van Buren counties all missed zero votes this year. The Mackinac Center's Jack McHugh tells WSJM News the group started watching lawmaker attendance in 2003.
"We had some reps that just weren't showing up for work, senators too, and were missing hundreds and hundreds of votes year after year," McHugh said.
State Senators John Proos and Tonya Schuitmaker had perfect attendance in 2017. So did state Representatives Kim LaSata, Dave Pagel, Beth Griffin, Mary Whiteford, and Aaron Miller. You can find the missed votes tally right here.