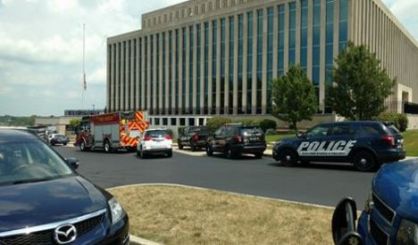 The Berrien County Courthouse has been evacuated following a reported shooting there this afternoon. It happened about 2 p.m. Witness Mark Laukus, of St. Joseph, tells us it was outside of the courtroom of Judge Charles LaSata.
"They had a gentleman in there, in his jail greens and handcuffs," Laukus told WSJM. "One of the sheriff's bailiffs took him into another hallway, and you heard a scuffle, you heard someone hit the floor. Then the courtroom bailiff went into that room, and you heard a gunshot."
Laukus says immediately after the incident, the courthouse was evacuated. Traffic is restricted in downtown St. Joseph and there's a heavy police presence. We'll have more details as they become available.